Atlanta Liposonix
(non-invasive, non-surgical, no laser treatment. The safe alternative to Liposuction)

Introducing the Liposonix® Treatment
1 treatment | 1 hour | 1 size smaller
Fat Reduction that fits!
REDUCE FAT WITHOUT SURGERY
FINALLY FIT INTO YOUR FAVORITE PAIR OF JEANS AGAIN!
FINALLY! FAT REDUCTION THAT FITS YOUR LIFESTYLE
LOOK AS GOOD AS YOU FEEL
Bella Medical Aesthetics, PC offers The Liposonix treatment for men and women in Peachtree City, GA. If you have noticed that there is an extra bit of muffin top or loved handles showing over the top of your skirt or pants, there is an easier solution than exercising. No matter what your fitness routine is like, you will always want to look your very best and Liposonix fat reduction treatment can help you get there.
The Liposonix treatment is also known as fat removal surgery and can eliminate unwanted fat around the waistline. The procedure is finished in just one office visit and takes only one hour. You can get right back to your active lifestyle with little to no after care or downtime while enjoying a slimmer and trimmer waistline.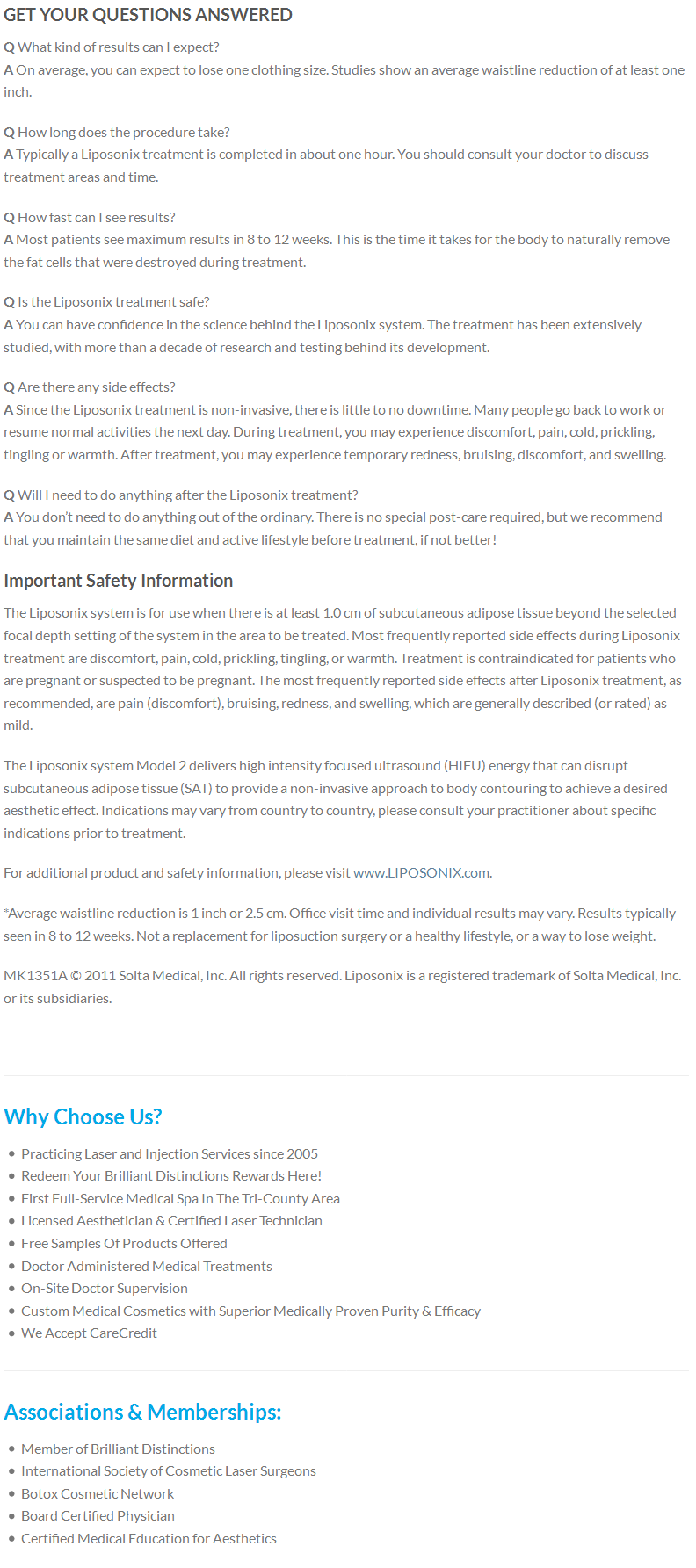 Contact Us
Contact Bella Medical Aesthetics, PC for more information about laser skin tightening and Liposonix treatment. Give us a call at (770) 286-4912 today.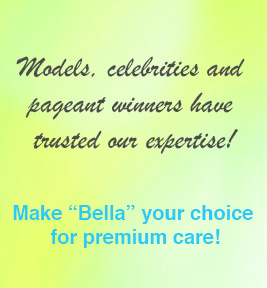 ---
Contact Us